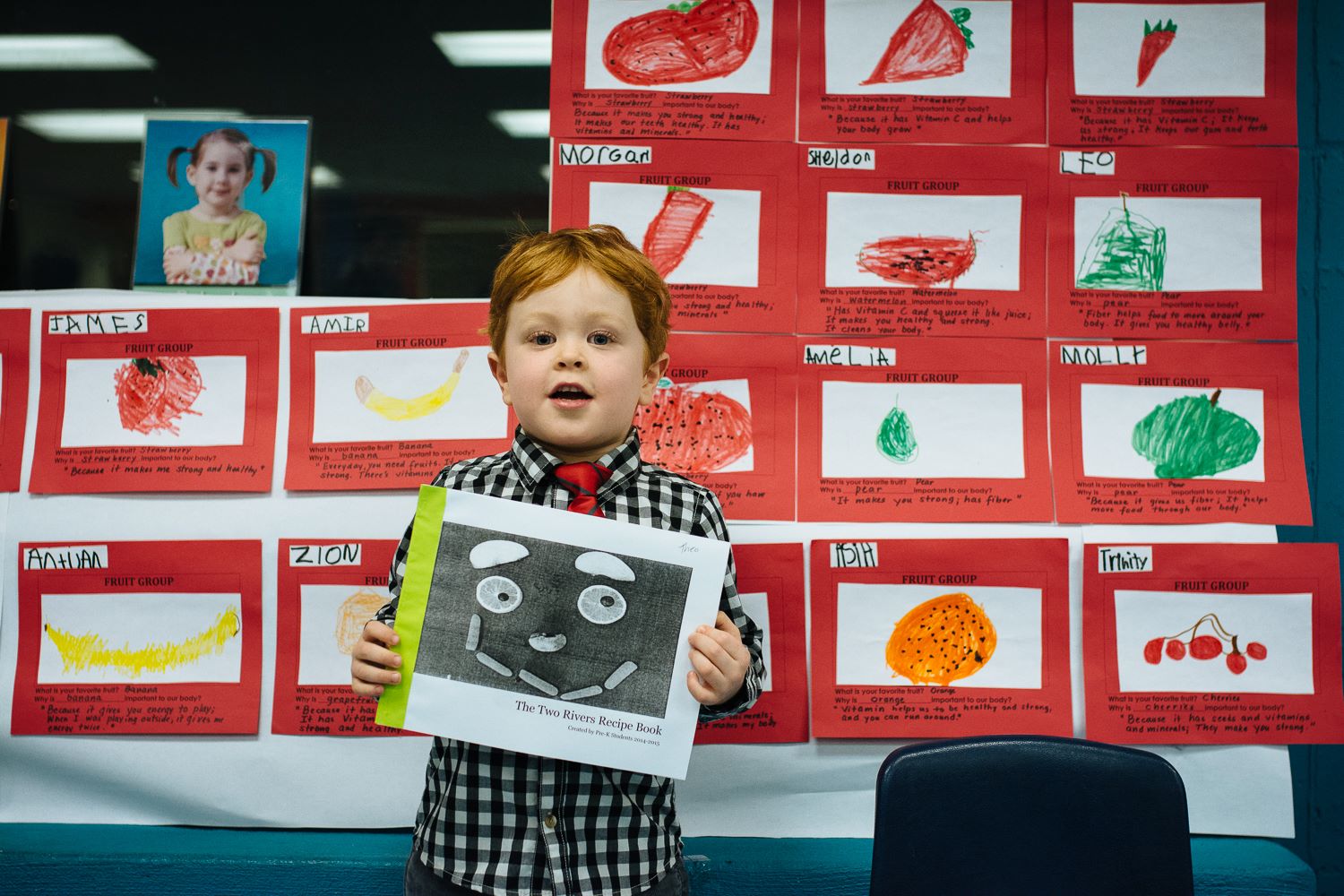 The one thing that shouldn't go missing in the story of food
By: Kathleen Nelson, Director of Workforce Development

I'm currently blessed with a very inquisitive four-and-a-half-year-old spitfire full of questions about the world.  This year in his preschool class, the children spent the autumn learning about food and nutrition. They learned about healthy eating, and what kinds of foods are 'anytime foods' like fruits and vegetables and what kinds of foods should be eaten 'only once in a while' like cookies and cakes.  (That lesson may have only slightly taken—"Once in a while means once every day after dinner, right?" he sweetly asks.)  They visited supermarkets, gardens, and a farm, and they talked about how fruits and veggies are grown, where their cheeseburgers come from, and what goes into their bread – and what happens when that food goes into their bodies.  They're developing critical thinking skills, ("Mommy, do you need glasses because you never ate enough carrots?") and asking great questions.
Crucially, my son learned that farmers grow and pick our food.  Then, trains and trucks bring the food to markets and grocers where we can buy it.  While this simplified narrative about our food was mostly perfect for his preschool class, we must make sure that our farmworkers aren't missing from the story we tell ourselves and our children.  The vital role farmworkers play in our nation's harvests, nourishing our bodies and the economy, should be honored and celebrated.  It's also critical that we don't allow these workers to be left in the dark.  Without visibility, this community of people is vulnerable to exploitation that would never be allowed to stand in any other industry — there are children working in the field, there's exposure to dangerous pesticides and chemicals, and the workers all too often earn unfair wages.
National Farmworker Awareness week is a great time to start a conversation with your family over the dinner table or on the way to school.  I'm happy to report that my own little guy doesn't leave this vital community out of the story anymore — what about your family?
https://afop.org/wp-content/uploads/2015/03/Teddy-With-Cook-Book.jpg
1000
1500
Kathleen Nelson
https://afop.org/wp-content/uploads/2017/09/LOGOTAG-LINE-300x71.png
Kathleen Nelson
2015-03-26 09:05:42
2015-03-26 10:45:44
The one thing that shouldn't go missing in the story of food