WHAT IS NFWHW?
National Farmworker Women's Health Week is a public awareness campaign aimed at increasing public consciousness and understanding of the health risks farmworker women face, and as an extension, their families from working in the fields. NFWHW will be celebrated from May 14-20, 2023.
---
NFWHW PURPOSE
Raise awareness about the amazing contributions farmworker women have given to society while facing daily challenges due to inequity in access to health, wages, education, and more.
Raise awareness and provide education on the devastating health effects that farmworker women face due to pesticide exposure, especially during pregnancy. It may lead to miscarriages, preterm births, low birth weight, birth defects, and earning problems in children.
---
NFWHW GOAL
The goal is to create a lasting conversation about the health issues facing farmworker women as well as support for programs and efforts that work to educate and mitigate those health problems, thus improving overall farmworker women's health education via a virtual format.
---
2023 NFWHW KEY MESSAGES:
Pesticide exposure can harm the health of farmworker women and their unborn children
Farmworker women play a vital role in the household and socio-economically
Farmworker women deserve equality (Pay gap, healthcare-mental health, workplace harassment)
---
 GET INVOLVED!
Sign up and receive our 2023 Toolkit  (Toolkit with social media posts, videos, and content will be provided by May 9th, to all organizations who sign up).
3 WAYS TO GET INVOLVED
1. Share on social media our daily messages from our toolkit. (Toolkit will be uploaded on May 9th). Make sure to follow and tag us on social media at @afophealth (Facebook, Twitter, Instagram)


2.  Join the NFWHW campaign by using the SPEAK OUT SIGNS. Please Download and Print the signs, take a photo, post them on social media, and tag us.  Make sure to use the #NFWHW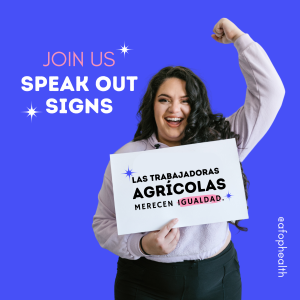 3. Buy the NFWHW campaign merch and help us spread an important message BUY HERE!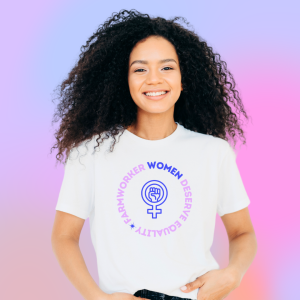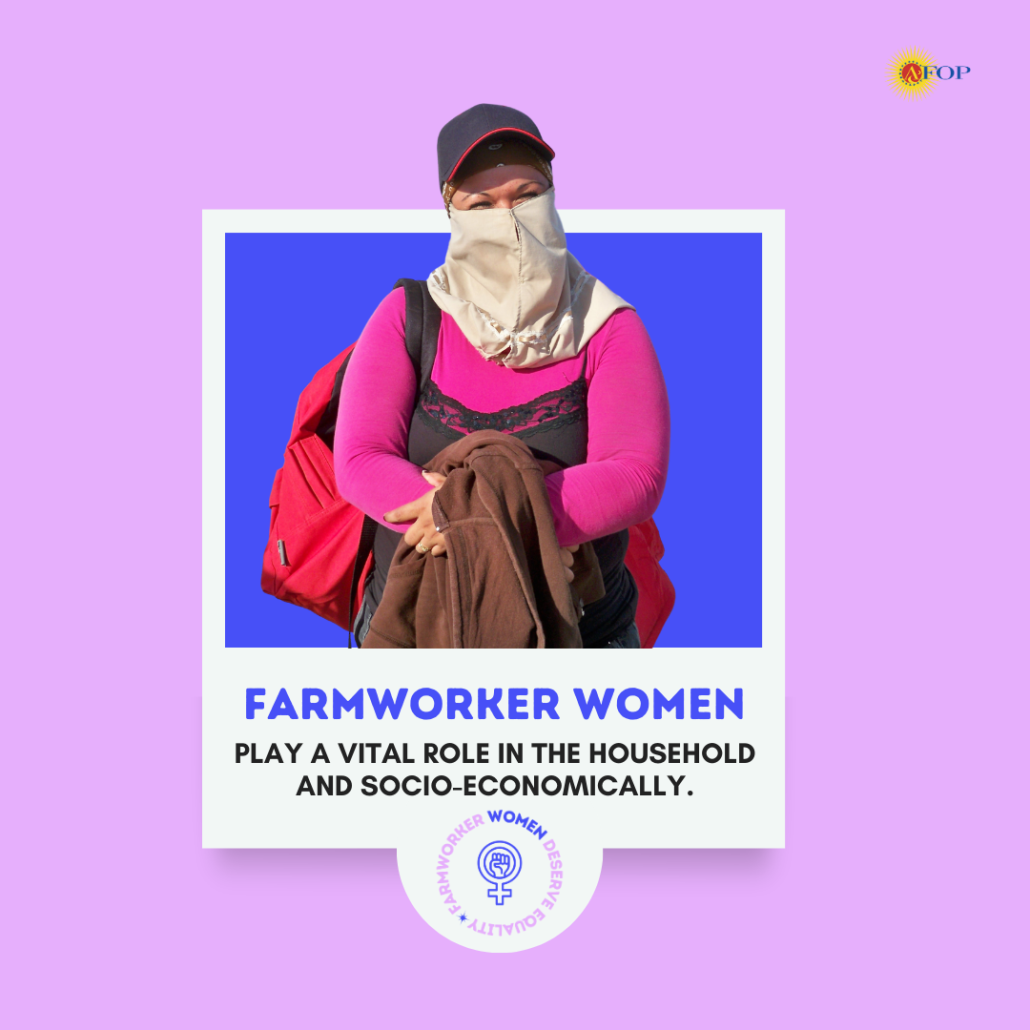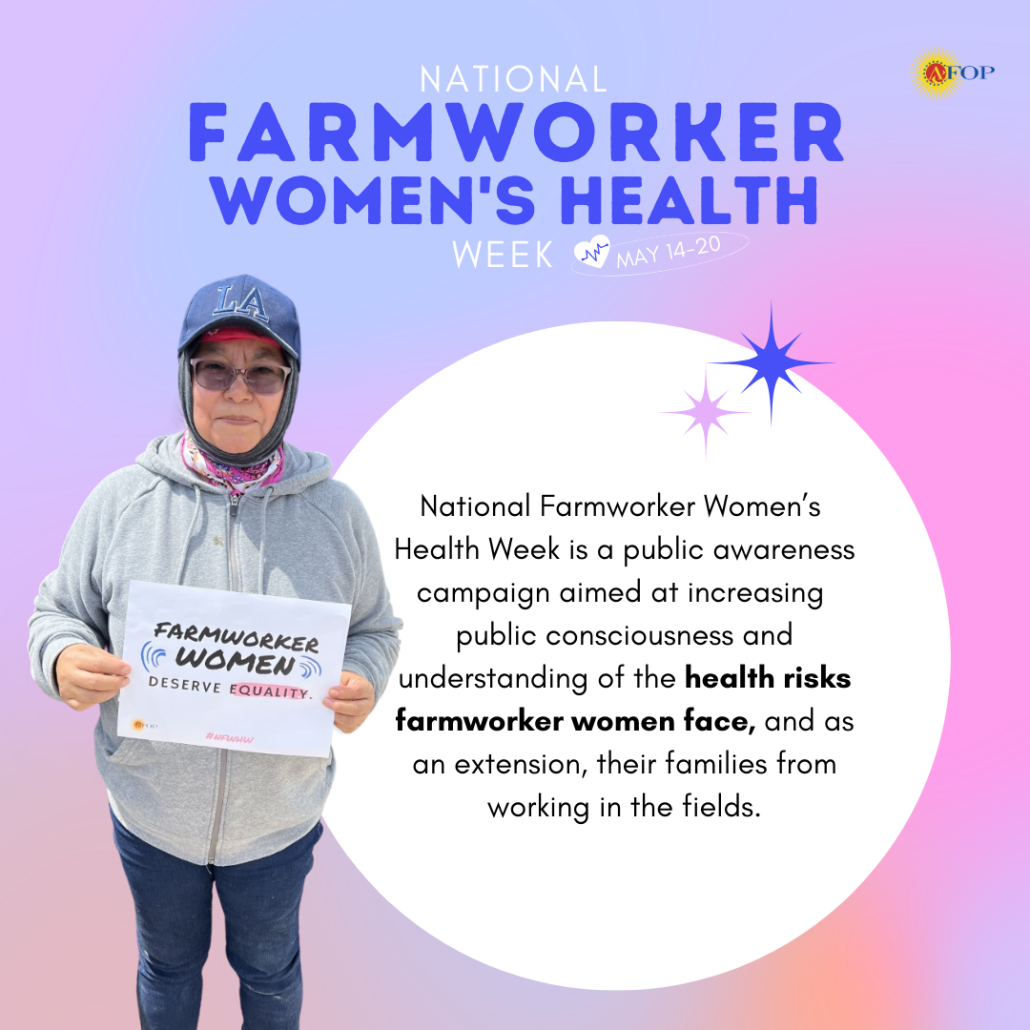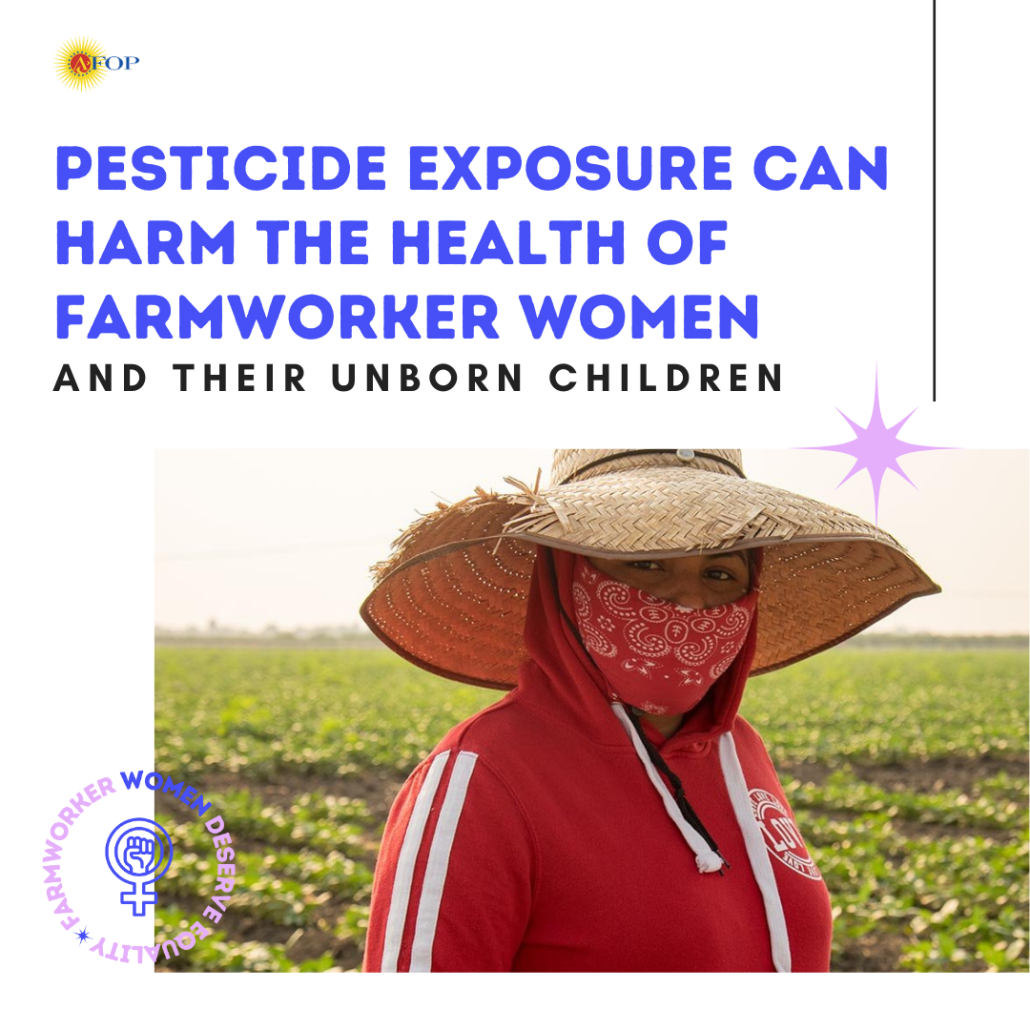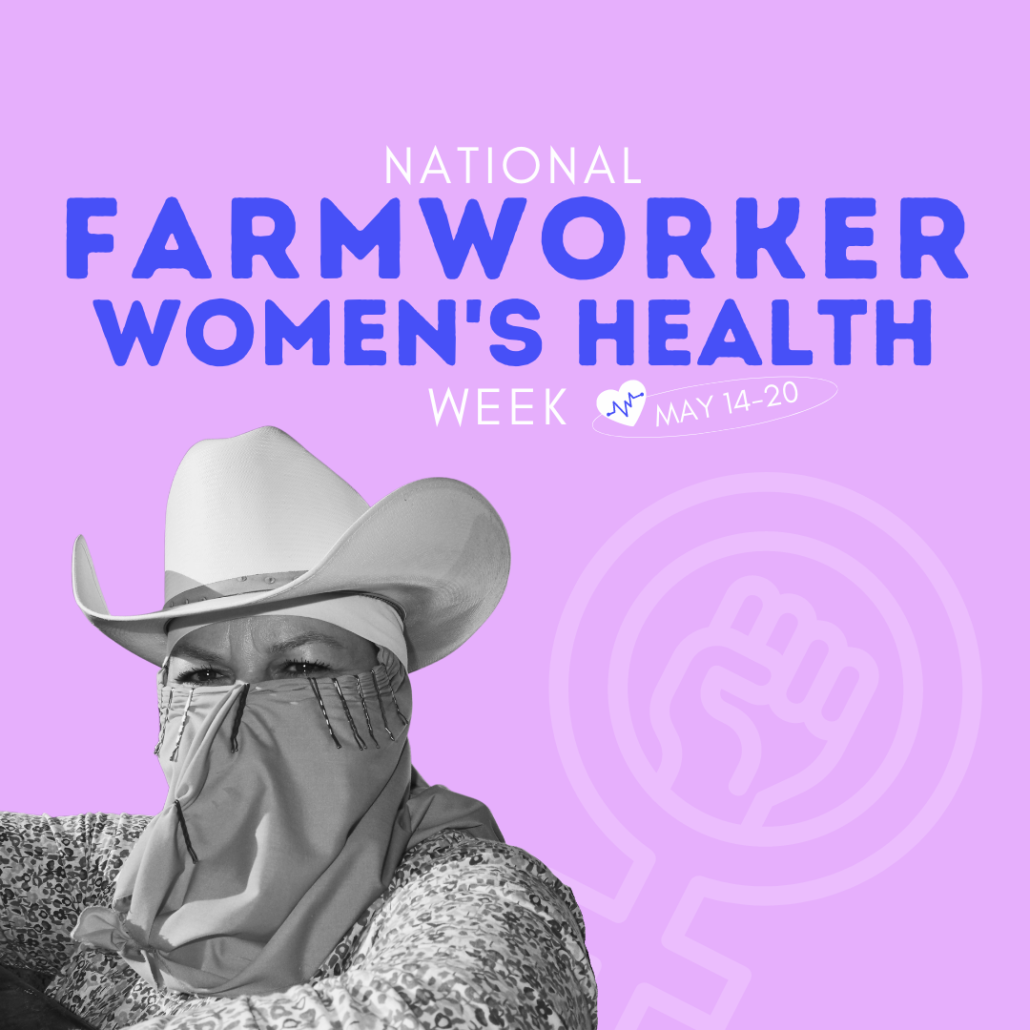 JOIN THE DISCUSSION ON INSTAGRAM!
---
SPEAK OUT SIGNS.
Download and Print the sign, take a photo, post it on social media, and tag us @afophealth
Make sure to use the #NFWHW
SUPPORT OUR WORK
---
Every donation made will go back to fighting
for farmworker women's equality.