WHAT IS FARMWORKER AWARENESS WEEK?
National Farmworker Awareness Week (NFAW) is a week of action for communities and individuals to bring attention to farmworkers and honor them for the contributions they make to our daily lives.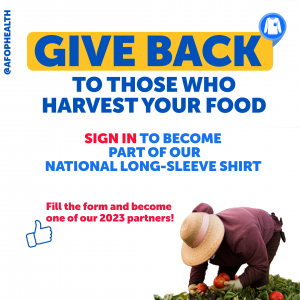 WHAT IS THE NAT'L LONG-SLEEVE SHIRT DRIVE?
The National Long Sleeve Shirt Drive is an activity that is part of a larger awareness campaign, Farmworker Awareness Week (NFAW) celebrate this year from March 25-31, 2023.  During this week-long celebration, our goal is to collect as many long-sleeve shirts as possible nationwide. As well as, to educate the public and the communities where farmworkers live, and work about the occupational hazards farmworkers encounter and rouse them into donating long-sleeve shirts.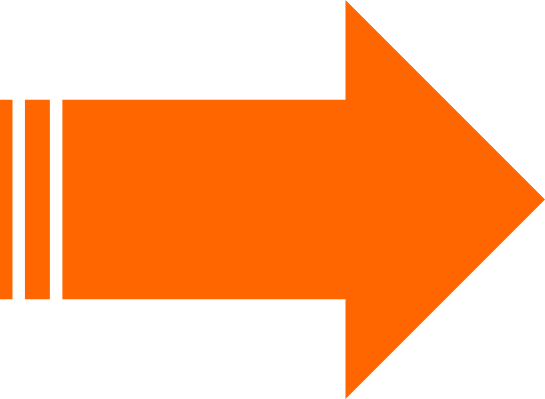 The long-sleeve shirts collected during this week of action will be distributed by our network of trainers with key materials during their pesticide safety and heat stress prevention training throughout the year.
The distribution of the shirts will help reinforce the importance of wearing adequate work clothing to help protect farmworkers from pesticide exposure and heat-related illnesses.

WHY LONG-SLEEVE SHIRTS?
Our nation's 2.5 million farmworkers face long hours of arduous work putting their health and safety at risk due to exposure to dangerous pesticides and heat stress.
The U.S. Environmental Protection Agency indicates that over 20,000 cases of doctor-diagnosed pesticide poisoning are reported yearly.
A gently used long-sleeve shirt can help prevent exposure to pesticides by covering the skin which is the most common route of pesticide poisoning due to its exposure.

Scroll down to find the nearest drop-off location to you!