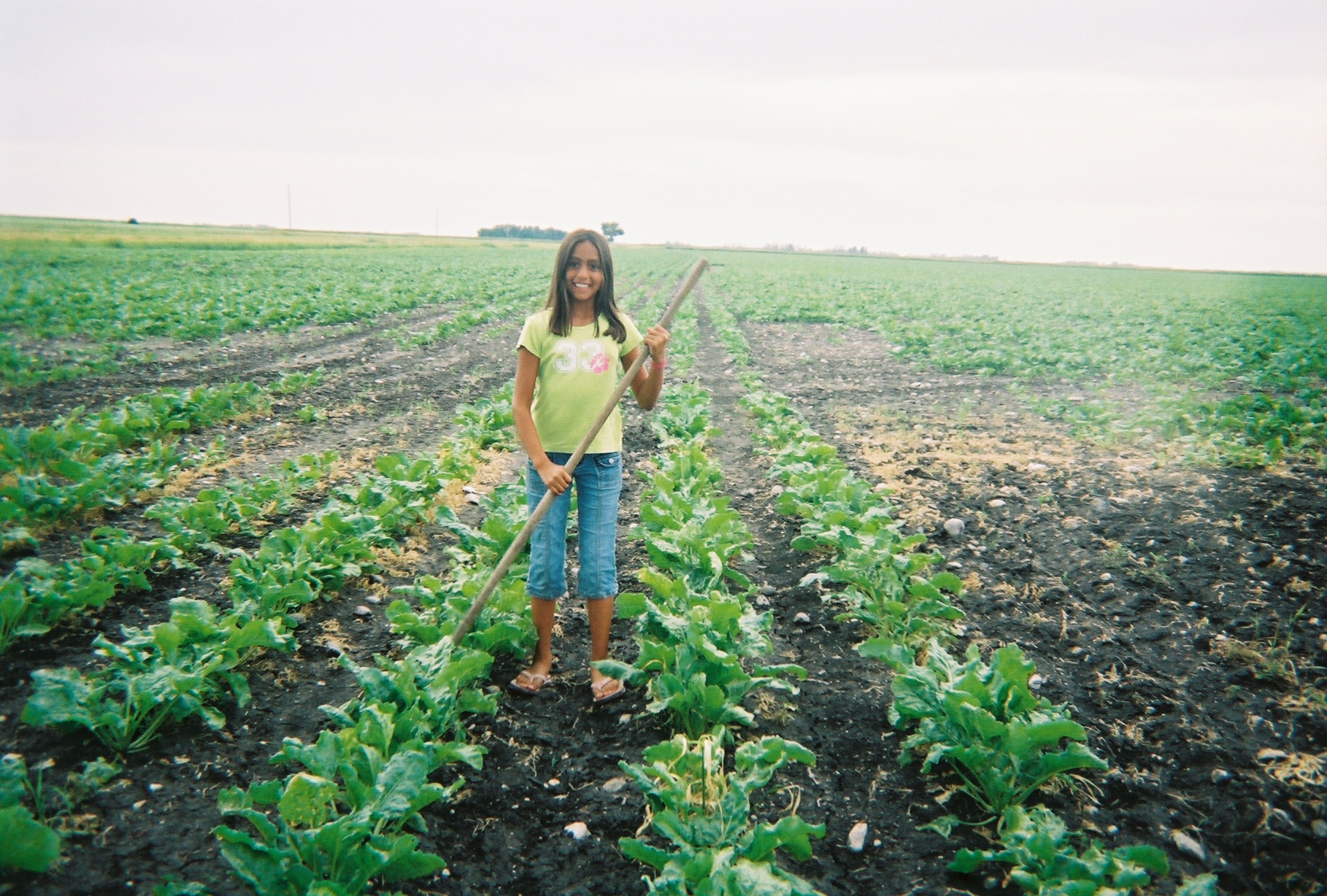 Tobacco Work is Poisoning our Children
How much longer will the Obama Administration allow it?
"I didn't feel well, but I still kept working. I started throwing up. I was throwing up for like 10 minutes, just what I ate. I took a break for a few hours and then I went back to work."
16-year-old child tobacco worker
Interviewed for Human Rights Watch report, "Tobacco's Hidden Children"
The U.S. is the 4th leading tobacco producer in the world, behind China, Brazil, and India. The U.S. is also behind Brazil and India in protecting young children from dangerous work. Tobacco work is prohibited for children under the age of 18 in both of these countries, while the U.S. allows children as the young as 12 to work with few restrictions to the number of hours and the types of tasks they are allowed to perform, including tobacco work.
Human Rights Watch published a report  in May 2014 in which 141 child tobacco workers from North Carolina, Kentucky, Tennessee, and Virginia were interviewed about their working conditions. The results? The children were exposed to high levels of pesticides and nicotine, worked for long hours and low wages. They described nausea, vomiting, loss of appetite, dizziness, lightheadedness, headaches, and sleeplessness while working on tobacco farms – all symptoms consistent with acute nicotine poisoning.
In December 2014, the New York Times Editorial Board reported on how the world's top tobacco companies updated their child labor policies, including raising the minimum age limit to 16 years of age. While tobacco growers and the leading tobacco companies have all adopted voluntary self-regulations, these changes are not backed by U.S. law and continues to leave young children across the country unprotected.
On Thursday, Children in the Fields Campaign Director Norma Flores López will be participating in a high-level meeting at the U.S. Department of Labor with the Child Labor Coalition and representatives of the tobacco industry to talk about the steps that have been taken by the tobacco companies to address child labor in U.S. tobacco, and jointly encourage the Obama Administration do more to protect child tobacco workers. Also in attendance will be Cecilia Muñoz, Director of the Domestic Policy Council for the White House, and Secretary of Labor Tom Perez.
Children do not belong in tobacco farms, where they are placing their health and future in danger. They are especially vulnerable because their bodies and brains are still developing. Their testimonies reveal a harsh reality, in which they push themselves to their limits and are willing to sacrifice anything for their families. Without the protections and support from the government, they are destined to a lifetime of living in poverty with mounting health issues developed from years of farm work. In this year's National Farmworker Awareness Week, we are asking for people across the country to add their voice in support of our farmworker children.
To show support for regulatory action on child labor in tobacco, Avaaz launched an online petition to urge the Obama Administration and Secretary of Labor Perez to adopt regulations banning child labor in U.S. tobacco farming. More than 30,000 signatures have been collected to date. The signatures will be delivered prior to the meeting with the U.S. Department of Labor and the White House. The link to the campaign page is here.
There is also growing momentum in Congress calling for stronger protections for child tobacco workers. In the coming days, Senator Dick Durbin (IL) and Congressman David Cicilline (RI) will be introducing companion bills to prohibit children from work involving direct contact with tobacco, citing concerns about health risks. Congressman Cicilline, who introduced the bill last session, had also sent a letter  with Congressman Matt Cartwright (PA) to urge the Department of Labor to implement stronger protections for child tobacco workers.
"Children working in tobacco are among the nation's most vulnerable and we must do more to protect them," they wrote.
In addition, the Children in the Fields Campaign has launched AFOP's 2015 Migrant and Seasonal Farmworker Children Essay & Art Contests. This contest allows us to collect stories from our farmworker children, including those working in tobacco farms, and showcase not only their powerful testimonies, but also the incredible talent in our farmworker community. The American Federation of Teachers will once again sponsor the contest. This year's theme is "Planting Hope for Our Future Blooms." More information can be found by visiting our AFOP website.
When we listen to the stories of our farmworker youth, it is clear: Tobacco work is poisoning our children. Together, we need to demand that the Obama Administration act now to protect our children from the dangers of tobacco work. We mustn't allow for any more child to get poisoned – not one more.
https://afop.org/wp-content/uploads/2015/03/j.-delgado_girl-in-the-field.jpg
1228
1818
Norma Flores Lopez
https://afop.org/wp-content/uploads/2017/09/LOGOTAG-LINE-300x71.png
Norma Flores Lopez
2015-03-25 09:21:53
2015-03-25 09:24:40
Tobacco Work is Poisoning our Children