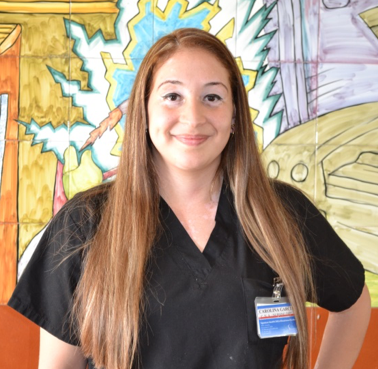 Carolina Garcia
Certified Nursing Assistant
Miami-Dade County Florida Farmworker Career Development Program (FCDP)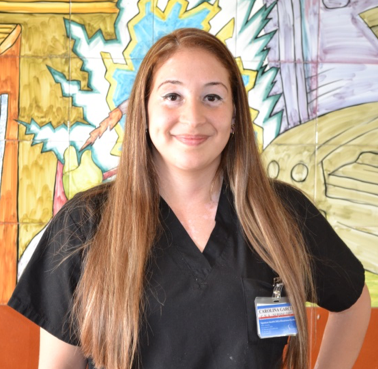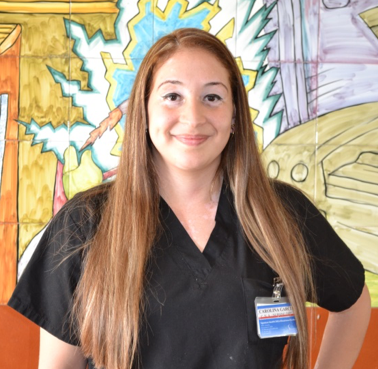 Carolina is a shining star and a great example for her three children: Noel, Carolina and Alonzo. She grew up in a farmworker home and witnessed first-hand her mother's dedication and hard work "to put food on the table." Due to an early pregnancy, Carolina dropped-out of High school in 10th grade. She realized that education was the key to get ahead and offer a better future for her son. She returned to school, completed her studies, and graduated. "It took a little longer since I was supposed to graduate at the age of 17, but instead I graduated at 19; its better than never," Carolina stated.
Carolina resides with her mother and sisters in order to save money. Her mother continues to work in agriculture and they financially struggle to make provisions for the entire family.
Carolina realized that in order for her to (1) provide for her children; (2) help with the household finances; and (3) continue her educational goals, she needed a different type of job. She decided to go to a local training center to obtain information. She received a flyer describing the Miami-Dade County Farmworker Career Development Program (FCDP). Carolina met with a Case Manager and enrolled in the program in August 2014. After a comprehensive assessment and the Case Manager's professional assistance, she enrolled in the Certified Nursing Assistant program. By October 2014, Carolina completed the training, scheduled/passed the state examination, and received her CNA
In addition, Miami-Dade County's FCDP provided Carolina with Employability Skills Training and job search assistance. In December 2014, Carolina secured employment as a Certified Nursing Assistant in a local nursing home. She was able to increase her monthly earnings by over $1500 and obtain health benefits. Her long-term goal is to obtain a Master's Degree in Nursing and her short term goal is to enroll in either an RN or an LPN program.
"There are no excuses, I did it and I have 3 kids, so anyone can do it. I really appreciate all the great help I got from my Case Manager and the Farmworker Program because they helped me accomplish my goals. I wish the best for anyone else who gets the opportunity to further their education," said Carolina.
https://afop.org/wp-content/uploads/2015/07/Caroline-Garcia1.png
369
378
AFOP Communications
https://afop.org/wp-content/uploads/2017/09/LOGOTAG-LINE-300x71.png
AFOP Communications
2015-07-06 12:59:55
2015-07-06 13:19:22
Success Story: Caroline Garcia