NATIONAL FARMWORKER TRAINING PROGRAM
Empowering the farmworker community through health and safety education, resources, and advocacy.
OVERVIEW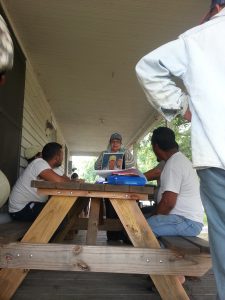 AFOP is the proud sponsor of the National Farmworker  Training Program (NFTP), which provides multiple occupational health safety training topics to the farmworker community.  This is possible thanks to the support and funding of the US Environmental Protection Agency (EPA), and the US Occupational Safety and Health Administration (OSHA).
NFTP is implemented through AFOP's member organizations in multiple states.  Each year the number of states and the number of trainers varies based on our member's capacity to have staff to provide the trainings.