Children In the Fields Campaign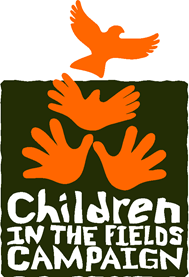 Since 1997, AFOP's Children in the Fields Campaign (CIFC) has been dedicated to ensuring that farmworker children are protected and given an opportunity to succeed in life. By educating the public, advocating for educational programs for farmworker children, and supporting fair living wages for all farmworkers, the Children in the Fields Campaign strives to get farmworker children out of the fields and back into schools.
CIFC has partnered with the Child Labor Coalition, the National Consumers League, and other concerned parties to protect farmworker children. Together, they work to publicize the plight of this hidden population and advocate for federal policies that would strengthen the child labor safeguards in agriculture so that they are just as protective as those in other industries.
As part of AFOP's mission to serve farmworkers, AFOP formed the Children in the Fields Campaign  to work on behalf of farmworker children in three areas:
Education/Prevention

Awareness & Advocacy

Expression 
Children In the Fields Campaign's  mission is to show America the realities our farmworker families face through the eyes of their children and to spur action to provide better educational support for our farmworker children.
Our Work
Our Work
Children in the Fields Campaign (CIFC) focus its work on behalf of farmworker children in the following three areas:
Education/Prevention: We give pesticide safety training to farmworker children through our interactive and bilingual story-telling bilingual  curriculum Jose Learns About Pesticides. We also focus trainings towards farmworker parents about take-home exposure and exposure to pesticides while pregnant. If parents don't know the harm of pesticide exposure, they won't protect their children properly, either.
 Awareness & Advocacy: CIFC advocates for federal policies to strengthen the U.S. child labor safeguards in agriculture by educating the public, advocating for educational programs for farmworker children, and supporting a fair living wage for all farmworkers.  This is possible through our work with Child Labor Coalition and through our impact on multiple social media platforms.
Expression: We believe farmworker children have a story to tell. We offer that platform through our annual Essay and Art Contest. The stories are used to help advocate for farmworker children's rights.   Each year we are able to collect hundreds of essays and works of art from students across the country, giving farmworker children the opportunity to showcase their heartwarming and compelling stories on the national stage and to empower them through our contests as they find the power in their voice.
The Facts

What are the Minimum Age Standards for Agricultural Employment?
Resource:  https://www.dol.gov/whd/regs/compliance/whdfs40.htm

Youth ages 16 and above may work in any farm job at any time.
Youth aged 14 and 15 may work outside school hours in jobs not declared hazardous by the Secretary of Labor.
Youth 12 and 13 years of age may work outside of school hours in non-hazardous jobs on farms that also employ their parent(s) or with written parental consent.
Youth under 12 years of age may work outside of school hours in non-hazardous jobs with parental consent, but only on farms where none of the employees are subject to the minimum wage requirements of the FLSA.
Local youths 10 and 11 may hand harvest short-season crops outside school hours for no more than 8 weeks between June 1 and October 15 if their employers have obtained special waivers from the Secretary of Labor.
Youth of any age may work at any time in any job on a farm owned or operated by their parents.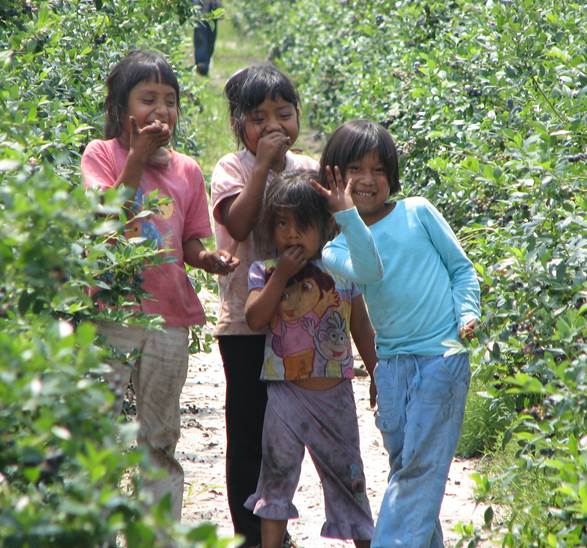 However, kids even younger than 12 often accompany their parents to work on American farms and fields.  This means that farmworker children are being put at risk from a very young age – even before birth – from the pesticides, dangerous equipment, and other hazards populating thos
e environments.  Teenagers are permitted to operate various equipment from a young age, which corresponds to an increase in the rate of tragic accidents involving youth.  Though children are at the height of vulnerability when they are still in the womb, there are inadequate protections for farmworkers who are expecting a child.  Children also interact with their environment in fundamentally different ways than adults, yet this is not in regulators' minds when setting standards for things such as pesticide use.
---
Here are some facts you should know about farmworker children.  To view full information click here.
FACT #1:  400,000-500,000 children between the ages of 12-17 are estimated to be working in U.S. agriculture
FACT #2:   Under current U.S. law, youth working in agriculture do not receive the same protections provided to other working youth.
FACT #3:  Farmworker children who migrate must be uprooted from their homes, schools, and communities 2-3 times a year.
FACT #4:  Farmworker children's mental health is suffering.
FACT #5:  Agriculture is our country's most dangerous occupation for farmworker youth
FACT #6: Pesticides are highly toxic, and the population most vulnerable to them is farmworker children.
FACT #7:   Pesticides increase the risk of developmental disorders in farmworker children.
FACT #8: Pesticides cause childhood cancer in farmworker children.
FACT #9:  Valley Fever sickens farmworker children and their parents in the course of their work in the fields.
FACT #10: Momentum has been building to ban all children from applying or handling pesticides.
---
What are the Hazardous Occupations in Agriculture?
Minors under 16 may not work in the following occupations declared hazardous by the Secretary of Labor: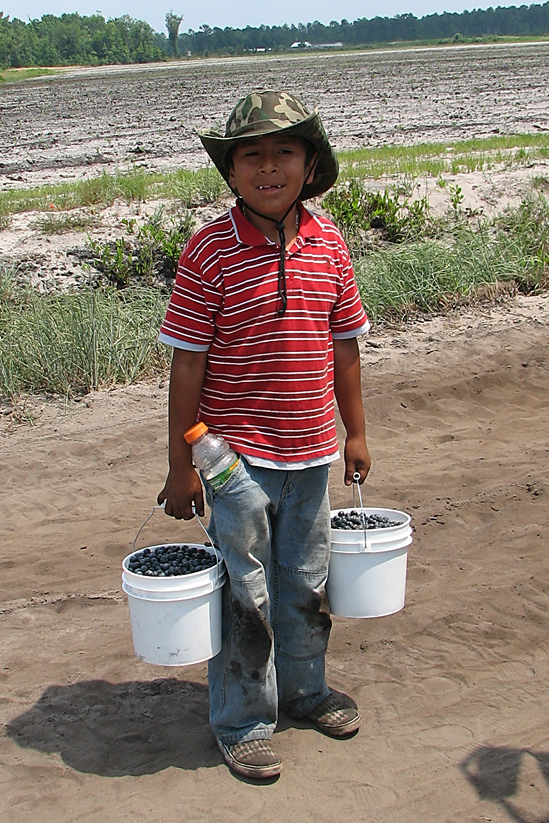 operating a tractor of over 20 PTO horsepower, or connecting or disconnecting an implement or any of its parts to or from such a tractor;
operating or working with a corn picker, cotton picker, grain combine, hay mower, forage harvester, hay baler, potato digger, mobile pea viner, feed grinder, crop dryer, forage blower, auger conveyor, unloading mechanism of a nongravity-type self-unloading wagon or trailer, power post-hole digger, power post driver, or nonwalking-type rotary tiller;
operating or working with a trencher or earthmoving equipment, fork lift, potato combine, or power-driven circular, band or chain saw;
working in a yard, pen, or stall occupied by a bull, boar, or stud horse maintained for breeding purposes; a sow with suckling pigs; or a cow with a newborn calf (with umbilical cord present);
felling, buckling, skidding, loading, or unloading timber with a butt diameter or more than 6 inches;
working from a ladder or scaffold at a height of over 20 feet;
driving a bus, truck or automobile to transport passengers, or riding on a tractor as a passenger or helper;
working inside: a fruit, forage, or grain storage designed to retain an oxygen-deficient or toxic atmosphere; an upright silo within 2 weeks after silage has been added or when a top unloading device is in operating position; a manure pit; or a horizontal silo while operating a tractor for packing purposes;
handling or applying toxic agricultural chemical identified by the words "danger," "poison," or "warning or a skull and crossbones on the label;
handling or using explosives; and
transporting, transferring, or applying anhydrous ammonia.
The prohibition of employment in hazardous occupations does not apply to youths employed on farms owned or operated by their parents.  In addition, there are some exemptions from the prohibitions:
14 and 15-year old student learners enrolled in vocational agricultural programs are exempt from certain hazardous occupations when certain requirements are met; and
minors aged 14 and 15 who hold certificates of completion of training under a 4-H or vocational agriculture training program may work outside school hours on certain equipment for which they have been trained.
Advocate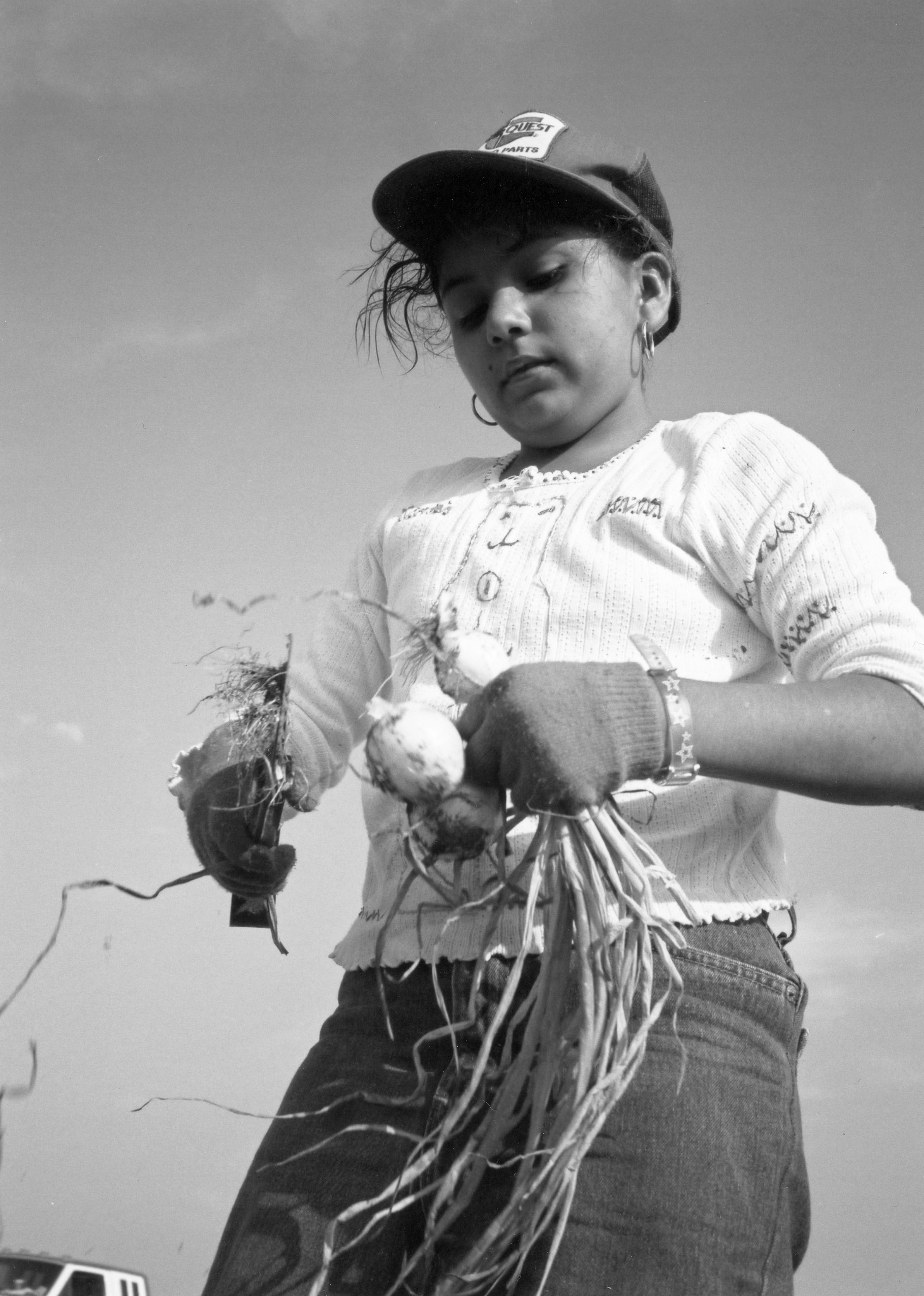 Advocate
The voices of farmworker children are rarely heard and their struggles are rarely understood. The Children in the Fields Campaign is working to help them share their stories and become leaders in their own communities through farmworker youth photo exhibits, student-led conferences, and educational materials. In addition, AFOP hosts an annual Migrant and Seasonal Farmworker Children Essay and Art Contest.
We must act now to ensure farmworker children are being afforded the same protection as other children.
Learn about where your food comes from an d educate others about the plight of farmworker children
Support educational programs for farmworker children
Advocate for more protections for children who work in agriculture
Support fair food and fair living wages for all farmworkers
Join local grassroots groups in your state..
In 2009, the Children in the Fields Campaign launched a new phase to increase grassroots efforts in five key states and garner support for better protection of farmworker children under the law, providing them with equal opportunities for success. Regional Coordinators in the farmworker communities of California, North Carolina, Michigan, Ohio, and Texas have formed community coalitions and farmworker youth councils to raise awareness about the persistent issue of child labor in our agricultural system.To get involved with our grassroots campaigns, please visit:
Texas
Migrants in Action
North Carolina
NC FIELD Coalition
Pesticide Safety Training
Publications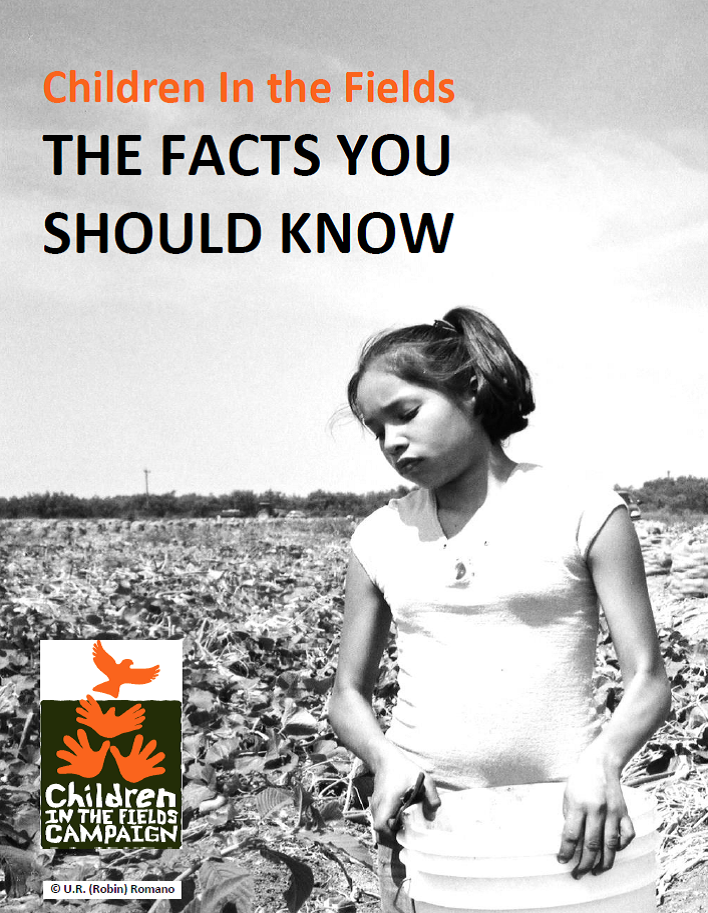 Children In the Fields Campaign: THE FACTS YOU SHOULD KNOW
(2017)
"No child should be working at such a young age."
-Itsel Jaqueline Aguilar,farmworker child, age 12
---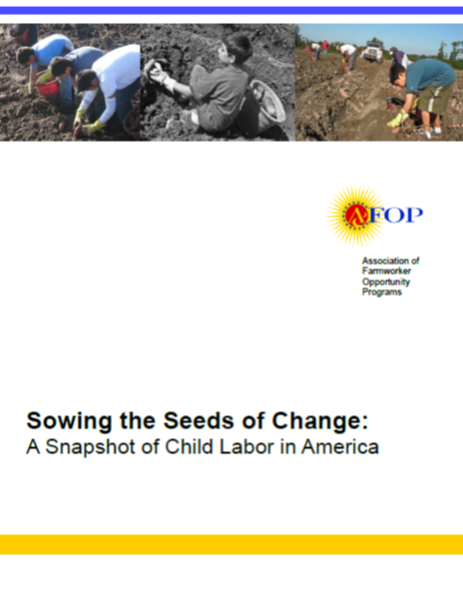 Sowing the Seeds of Change: A Snapshot of Child Labor in America
(2012)
---
America's Farmworker Children: HARVEST OF BROKEN DREAMS
(2011)
---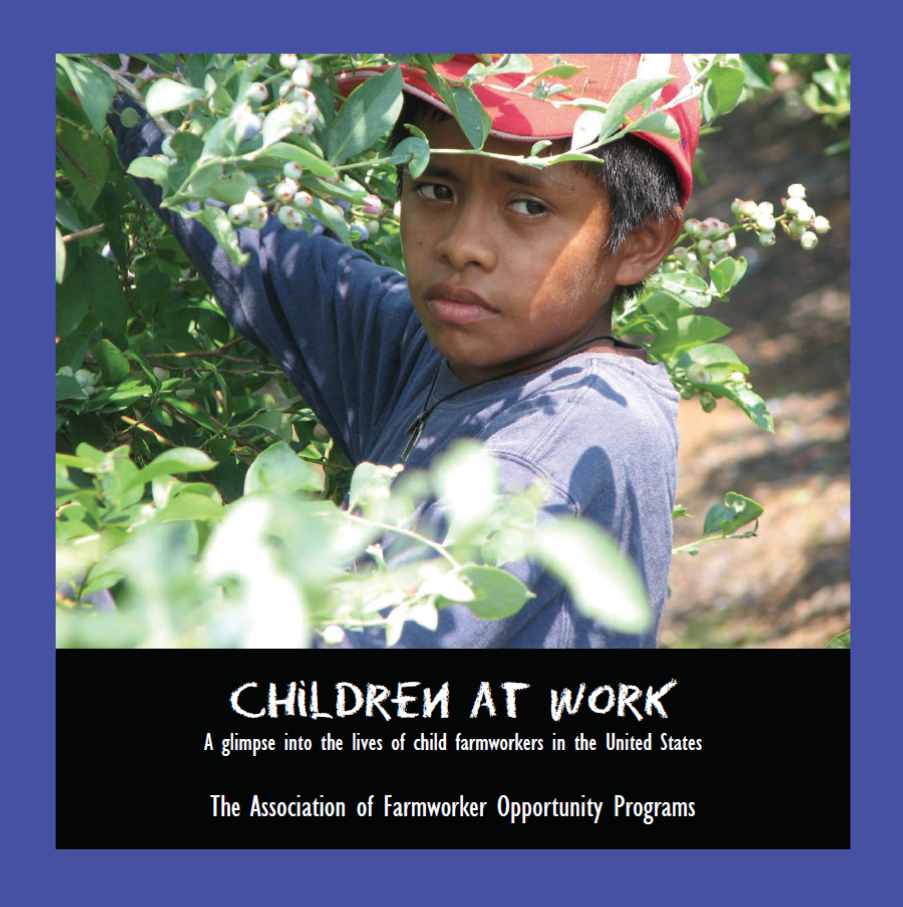 CHILDREN AT WORK:  A glimpse into the lives of child farmworkers in the US
(2009)
---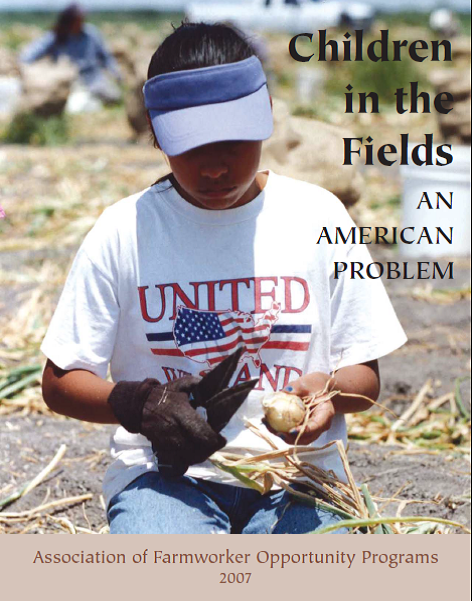 Children In the Fields: AN AMERICAN PROBLEM
(2007)
Media
The Facts
For more information, contact:
Melanie Forti
Director of Children In the Fields Campaign
Email: forti@afop.org
Phone: (202) 384-1771
1120 20th Street, N.W.
Suite 300 South
Washington, D.C. 20036
Get Involved
WHAT CAN YOU DO?
AFOP invites you to join with us in assisting these children to obtain the same opportunities enjoyed by other children in the United States.
Here are some ideas for how you can get involved:
Donate to our cause, so we can continue fighting injustice.
Urge your state and federal elected representatives to support legislation that will correct the inequities in the Fair Labor Standards Act and protect child farmworkers.
Support measures that will increase the wages of farmworker parents, so they do not feel compelled to bring their children to work.
Volunteer your time and support championing educational programs that help migrant children.
Contact your local media outlets to educate them and your fellow community members about the plight of child farmworkers.
Follow us on social media.
For more information please contact:
Melanie Forti, CIFC Director
Tel:  202-384-1771
Email:  forti@afop.org
Donate Here!