Below you will find success stories and videos recently submitted by AFOP member agencies. Please continue to visit this page to read new stories on the impact the National Farmworker Jobs Program has had on the lives of participants from across the country.
NFJP: A Program that Works
Rocky Mountain SER, AFOP's member agency in Colorado, describes the impact of the National Farmworker Jobs Program on the lives of America's farmworkers and their families.
20 Years of Migrating Comes to and End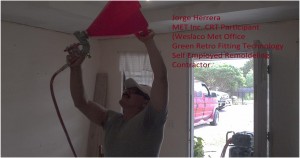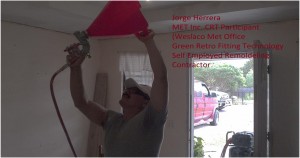 Jorge Herrera came to our office in November 2012 after learning that MET was sponsoring a Green Retrofitting Technology program with our local community college, South Texas College. Jorge wanted to learn more about the construction industry and inquired about the curriculum. The classes and process were explained to him and he stated that he would very much like to be considered for this training. Jorge stated that he has been migrating for over 20 years and that this type of training would enable him to leave that type of work behind.
After determining his eligibility, an Individual Employability Plan was created. The barriers that were identified on his IEP were: limited English, long-term agricultural employment, and lack of significant work history. Jorge realized that he had difficult barriers to overcome but with this type of training and the skills he would develop, a career as a self-employed home remodeling contractor would be in his best interest.
Jorge completed his Green Retrofitting Technology program in February 2013. He received some basic equipment that he used to start his business. Jorge was able to utilize his last allowance check and his income tax refund to purchase a new generator and some extra equipment to assist him in his work. With the help of family members and people that he knew, he was able to begin his remodeling business as a self-employed remodeling contractor. Jorge is averaging about $450.00 a job, and sometimes more, depending on the extent of the job. He enjoys all the benefits of being his own boss, such as: independence, control over his schedule, living a in one location, and most of all, being available for his family.
Jorge is very thankful to the Weslaco, Texas MET office staff for all their assistance through the process.
Submitted by: Ashley Myres Duggan, MET
Sailing the Luxurious Seas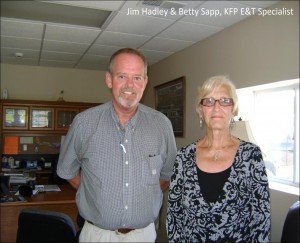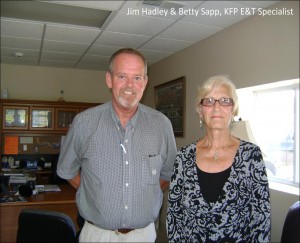 In 1986, Jim Hadley was working as a seasonal farmworker on tobacco, peppers, hay, and cattle for a local farmer in Russell County, Kentucky.  He was making less than minimum wage when he went to see Betty Sapp, an Employment and Training Specialist with the National Farmworkers Jobs Program (NFJP) through the Kentucky Farmworker Programs (KFP).
Because of his low-income and farmworker background, Jim was eligible for the NFJP.  Once he enrolled, Jim went to work for a local houseboat company as a carpenter's helper through an On-the-Job Training (OJT) contract KFP had established.
Jim completed the OJT and the company hired him as a full time staff member.  He moved up in ranks from carpentry to purchasing and eventually into sales.  After saving enough money he eventually bought into the company as a 20 percent owner.
After gaining the training and experience he needed, Jim struck out on his own and started Majestic Yachts.  Prior to the downturn in the economy there were 13 boat manufacturers in the Lake Cumberland Area.  Now there are only four.  Majestic Yachts survived those lean years, and Jim, his partners, and his crew, are looking forward to a bright future.
Jim started his houseboat career making $3.25 an hour as a carpenter's helper and now his company, which he owns 75 percent stake in, builds houseboats that range anywhere from $150,000 to over $1,000,000.
Jim Hadley's success can be attributed to the training and education he received from participating in the NFJP and he appreciates the help the Kentucky Farmworker Programs gave him at a time when he most needed it.
To quote the Majestic Yachts Inc. website: "Jim, Presiden/CEO, had his beginnings sweeping floors at a Houseboat Manufacturing Company and worked his way into heading up the best Houseboat Manufacturing Company around – Majestic Yachts, Inc. Jim posses the experience, insight, and futuristic outlook that serves as the backbone of Majestic Yachts. Jim not only has used his vast experience, but also his focused determination to lead Majestic Yachts Inc. through these tough economic times when many other yacht producers have fell by the wayside."
He continues to work with the program by hiring seasonal farmworkers when he can.  According to Jim, "farm kids know how to work."
Submitted by: Vickie P. Hutcheson, Kentucky Farmworker Programs, Inc.
Powering our Nation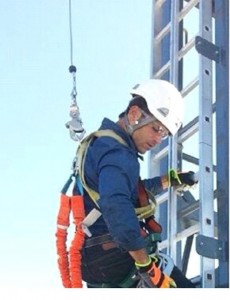 Neldyn now has a good-paying, stable job with  future opportunities thanks to the training he received from the National Farmworker Jobs Training program.
Pror to moving to the mainland, Neldyn worked on a plantain farm in his hometown of Aguada, Puerto Rico.  He was earning $5 an hour when he came to the PathStone office in Añasco. After we talked with Neldyn, he felt like it was a great match and enrolled in the Training & Employment Program. He learned job readiness skills along with the added component of training from the Pacific Institute, PX2. His eager participation benefitted everyone as he shared his own perspectives on life in Puerto Rico.
His goal was to acquire marketable skills to qualify him for better job opportunities.  His single-minded dedication and eagerness to make as much as possible out of the opportunities provided, made him an obvious choice for a new Occupational Skills training opportunity to become a Wind Turbine Technician.  During his interview for acceptance into the program, the training provider saw the same potential we had also seen. It was with great pleasure and anticipation that the offer to participate in the training was extended and accepted.
In preparation for the training, Neldyn was outfitted with work boots and other necessary work supplies.  Ground and air travel was arranged along with lodging and meals for his month-long training in Tehachapi, California.   He successfully completed all trainings, earned honorable grades and received 13 certifications, including one in CPR.
He is now qualified as a wind turbine technician and as a tower worker.
Soon after completing his trainings, Neldyn was hired as a tower worker at $11.70 per hour with an additional $70 per diem. Neldyn is extremely grateful to PathStone for the life-changing opportunities he received.
Submitted by: Jeff Lewis, PathStone
From Farm Work to Small Business Entrepreneur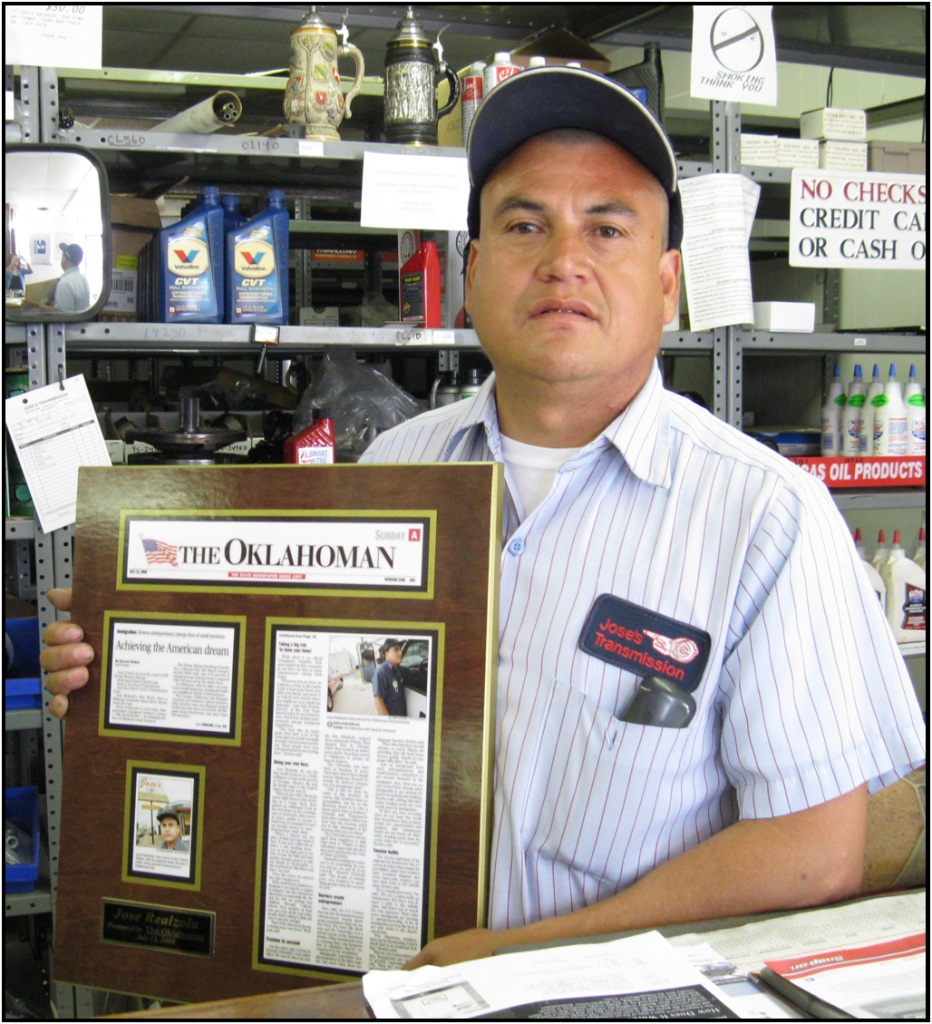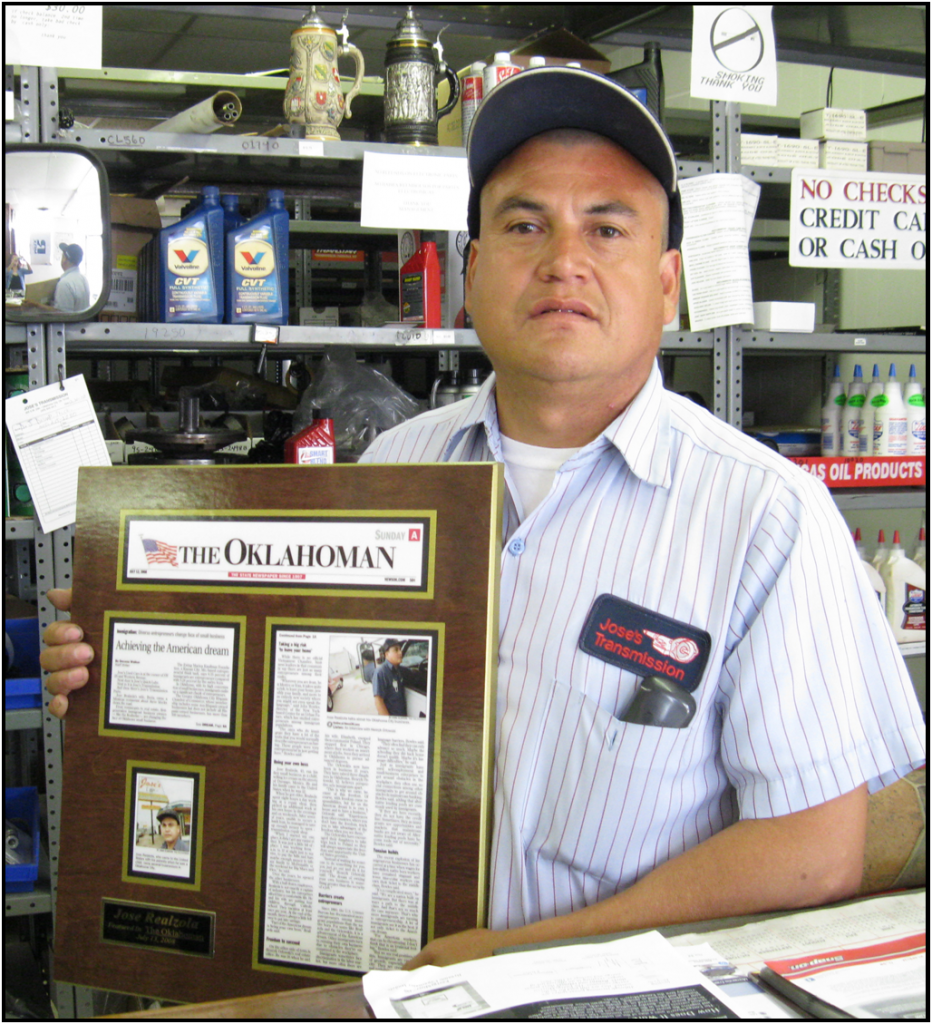 José Realzola came to the United States from Durango, Mexico with his parents when he was a child. He now owns several businesses in Oklahoma City, Oklahoma.
José moved from Florida to Oklahoma City when he was 21-years-old and started working North of Yukon, OK cleaning cotton fields. There he worked diligently, chopping weeds with a hoe, from cotton row to cotton row in order to keep the cotton free of weeds. José had other plans for his future though. One of his dreams was to start his own business.
José's passion for small business started in his youth. He began his first business endeavor as a child selling ice cream on the streets. When he learned about the ORO Development Corporation's farmworker program, he visited the Oklahoma City Office and spoke to a case manager.
The case manager offered to enroll him as a trainee in ORO's On-The-Job Training (OJT) component at a local transmission supply shop, and offered him housing assistance. He completed the On-The-Job Training (OJT), and was hired permanently as a transmission repairman.
José was a good employee. Often, he would work eight hours a day at the transmission supply shop. Then, in the evenings and on the weekends, he would do side jobs at his own home repairing transmissions.
After several years of hard work and determination, he managed to save up enough money to open a transmission repair shop of his own. Since then, his business has grown tremendously.
He now owns an auto transmission parts store, used car lot, a Mexican Restaurant and two soccer complex centers. José has trained other young men through ORO's OJT program to become trained and successful transmission repairman.
Mr. Realzola came from the cotton fields in Oklahoma from making $110.00 to $120.00 dollars a week, to now owning a successful transmission repair shop and two other businesses in the Oklahoma City area to making over $50,000 thousand a year.
Submitted by: Herminia Castillo, ORO
Planting Seeds for Entrepreneurship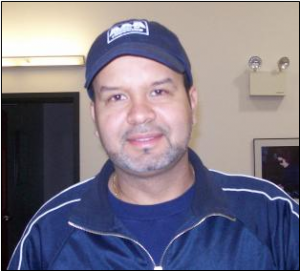 When Manuel Ortiz lived in Puerto Rico, farm work was his sole source of income. Upon moving to the United States, he believed the only type of job that would be accessible to him would be in agriculture due to his lack in knowledge of the English language and his limited work experience. After working in Bridgeton, New Jersey at a farm picking different vegetables and fruits and making only $7.45 per hour on a seasonal basis, he decided to move to Reading, Pennsylvania to see if he could get a better paying job.
While living in Reading, Mr. Ortiz saw a flyer posted at one of the local stores advertising a program that assists farmworkers in getting better jobs and/or a career. Manuel did not hesitate to contact PathStone's Berks County Office to see if they could help him. Manuel met with staff to discuss his needs and how PathStone could assist him in achieving his goals.
Following orientation of all the programs that PathStone had to offer, Manuel was found eligible and enrolled in the National Farmworker Jobs Program (NFJP). When Juan Martinez, PathStone's Training and Employment Manager, began working with Manuel to develop his Individual Employment Plan, Manuel  expressed his interest in obtaining a Commercial  Drivers License (CDL). This would be a significant decision for Manuel should he decide to proceed with training. Juan additionally explained to Manuel that truck driving was cited as a high growth industry in Berks County. Further, it appeared that should Manuel proceed with training, his capacity to access  employment after training would be exceptionally good.
It was decided that Manuel would enroll into AAA School of Trucking in Philadelphia, PA. Manuel stated that he was more than willing to commute from Reading to Philadelphia, PA and determined that  nothing was going to keep him from obtaining his CDL and achieving his goal.
After a four-week training, he passed the final test and was ecstatic, immediately contacting Juan to inform him of the great news. Now, it was just a matter of waiting for two weeks to get his license via mail. Manuel was so excited and somewhat impatient to begin his new job at Werner's Enterprise Training Facility in Berks County that he didn't want to wait for the mail. He drove to the Pennsylvania Office of Motor Vehicles in Harrisburg, 53 miles from Reading, PA, to get his license in person. Manuel was soon  offered a job with A B Bros. Trucking making about $700.00 per week, driving ship containers and delivering them to various companies.
Manuel is now beginning to think that some day he can own his own business by purchasing his own rig. Juan has told him that when he's ready to proceed, PathStone can help him start the process to accomplish yet another goal.
Manuel is extremely thankful to PathStone for their dedicated staff and all the assistance gave him.
Submitted By: Tracy Jones, PathStone Pennsylvania
HELP-New Mexico's Shining Success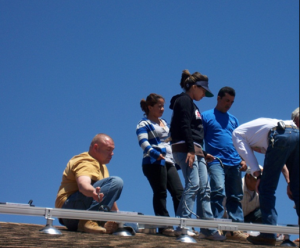 Maria Trejo was a seasonal grape harvester in Deming, New Mexico earning a minimum wage of $7.50 per hour with no benefits. She applied for a job at HELP-NM as an Employment Community Specialist but, was not chosen for the position. However, during the interview she found out about the HELP-NM NFJP program. She realized that she qualified as a farmworker to become a part of the program.
Maria was interested in finding full time work that would be sustainable over time, so she decided to enroll in the HELP-NM program. In January of 2009, Maria entered the program and was placed as a receptionist at Tierra Del Sol Housing Corporation. She commuted from Deming to Anthony, New Mexico on a daily basis,  a commute of approximately 165 miles per day to train in office work.
It quickly became evident to Tierra Del Sol that the abilities and the skills Maria would bring to the job made her an excellent candidate for a position with the company. She participated in the work experience component of the program and completed it with a stellar review. Tierra Del Sol hired her as a receptionist. In this position, Maria was earning $8.00 per hour with benefits, Health care insurance, vacation, unemployment insurance, worker compensation, and sick leave.
Shortly after she was hired, the company promoted her to work together with the Home Economic Developer Coordinator as her right hand person. She assisted the coordinator in job development and organizing trainings and opportunities for the people within the Anthony community.  When she was promoted, her wage was raised $12.00 per hour with benefits. However, her success was truly recognized when the coordinator left Tierra Del Sol. Maria was asked if she was interested in the coordinator's position. As coordinator, Maria received a raise to $12.50 per hour.  Maria was thrilled. She stated," It is a great day –I have my very own computer and a key to the office."
The picture of Maria on the roof of a farmworker's home learning to install solar panels is testament to her enthusiasm and commitment to her job. HELP-NM arranged training for farmworkers in the southwestern area of New Mexico to learn about the design and installation of photovoltaic systems. HELP-NM worked together with Maria who recruited participants for the project. What you see here is Maria learning alongside the participants as they installed a PV system.
Maria is currently at home raising her infant child. She intends to return to work as soon as possible. Tierra Del Sol would be pleased to have her back.
Submitted By: Roni Spetalnick, HELP-New Mexico