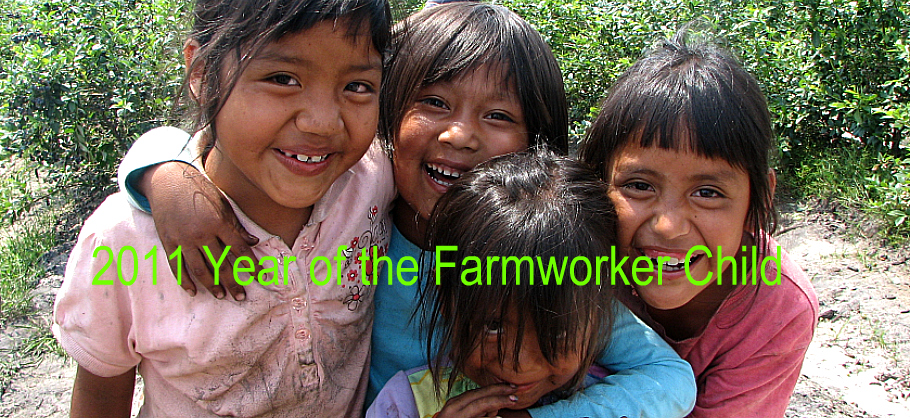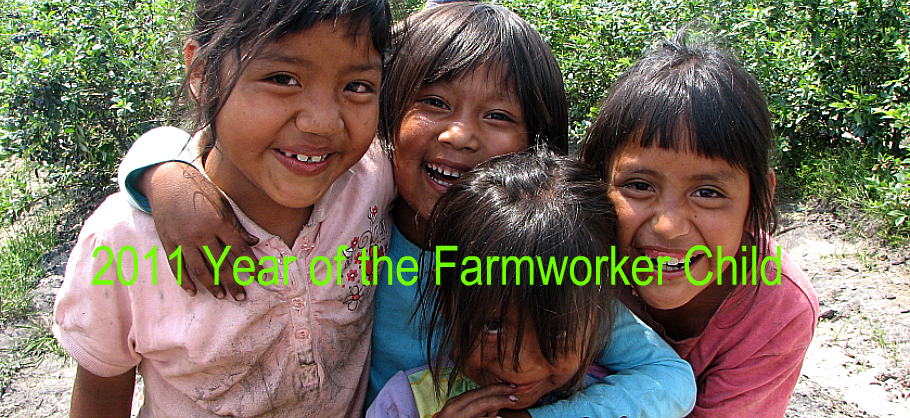 Most people are aware of the appalling child labor practices found in many countries throughout the world, but chances are most of those people would be shocked to find out there are children working right here in the U.S. Did a child in the U.S. pick your blueberries?
Agriculture is the most dangerous industry in the United States open to children, in terms of injuries and fatalities, according to the Centers for Disease Control's National Institute for Occupational Safety and Health (NIOSH). However, boys and girls as young as 12 years old are legally allowed to labor in agriculture for an unlimited amount of hours outside of school, using dangerous farm equipment and working in an environment that continually exposes them to pesticides—conditions deemed illegal in every other industry and that can lead to serious injury or even death. Farmworker youth are also excluded from the "hazardous work" protections imposed in all other industries, allowing children as young as 16 to operate heavy machinery and perform other dangerous functions that are strictly reserved for adults in every employment field except in agriculture.
In an effort to draw more attention to this underserved constituency, AFOP and supporters of the "Year of the Farmworker Child" will devote 2011 to raising awareness about the hardships faced by migrant farmworker youth. Through events and activities aimed at improving federal standards concerning child labor in agriculture and promoting the importance of educational opportunities, it is our goal to engage the public in a way that will inspire changes and brighten the futures of America's migrant and seasonal farmworker children. Please continue to visit this page to see new supporting organizations and individuals, pictures, ideas to create events and activities, as well as information on events scheduled by AFOP staff and other supporters.
Sign on now to become a partner in this year-long drive in support of migrant and seasonal farmworker children! (Organizations) (Individuals)
Check Out Upcoming "Year of the Farmworker Child" Events!
Read Special Blog Posts in Honor of "Year of the Farmworker Child"
Need Some Creativity Help? Click Here for Event and Activity Ideas
Supporting Organizations:
Academy for Educational Development
American Federation of Teachers
Association of Farmworker Opportunity Programs
Center for Energy & Environmental Education, University of Northern Iowa
Community Services Unlimited
Cosecha Voices , University of Texas – Pan American
First Focus
Food Corps
Growing Power
Institute for Agriculture and Trade Policy
National Association of State Directors of Migrant Education
National Consumers League
National Migrant/Seasonal Head Start Collaboration Office, Academy for Educational Development
Price Laboratory School
Ramsay Merriam Foundation
Sky's the Limit Migrant Club