PESTICIDE SAFETY TRAINING
Pesticide products are used in excess of one billion pounds per year in the United States according to data from the Environmental Protection Agency (EPA). Despite potentially serious hazards to human health, these chemicals are used in nearly all fields where crops are harvested, placing farmworkers at the greatest risk for health issues related to pesticide exposure.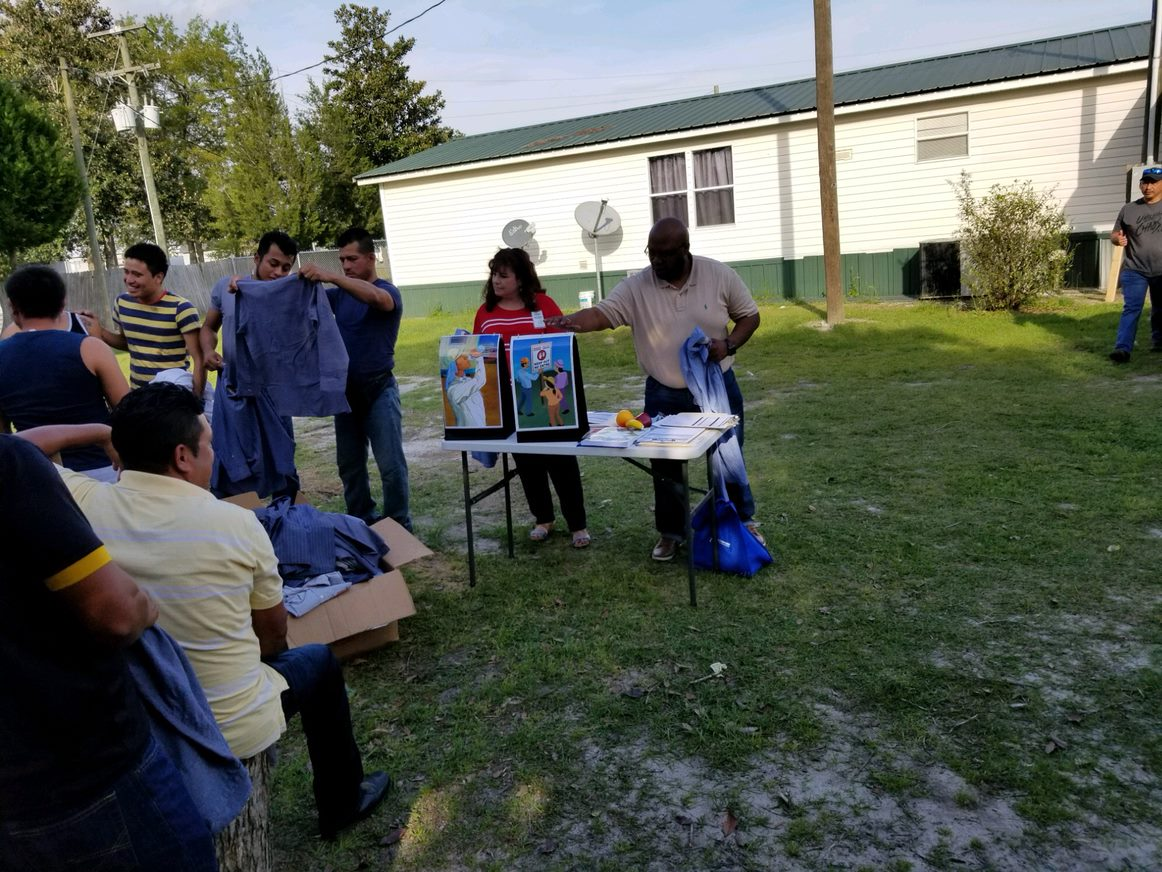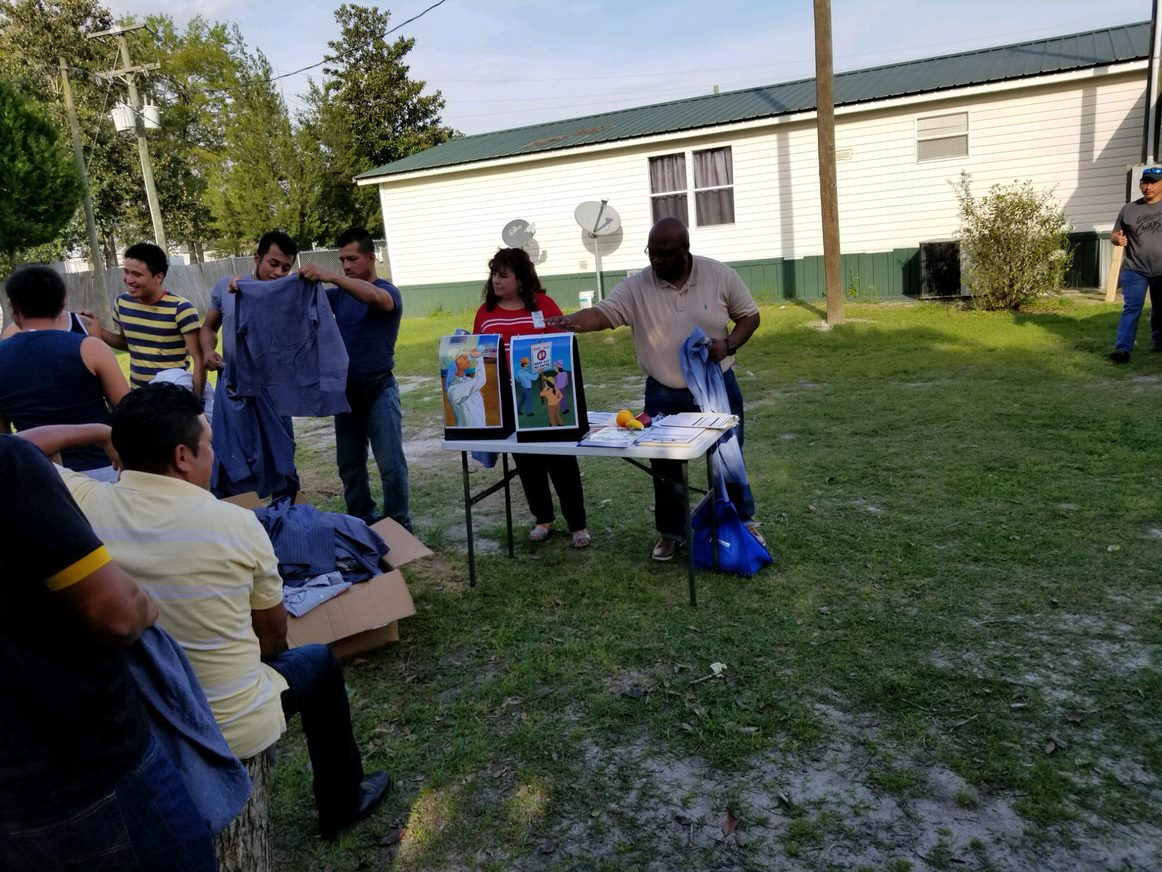 A pesticide is any chemical used to prevent, destroy, repel, or mitigate pests. They might be used to control insects, mice and other animals, weeds, or fungi. Pesticides also are used to kill organisms that can cause diseases such as bacteria and viruses, including those in hospital and medical environments. Pesticides products contain both active ingredients and inactive, or inert, ingredients. These chemicals may be harmful to people, animals, or the environment, depending on how they are used.
To ensure appropriate precautions are taken by the people laboring in the fields, training is vital. Since 1995, the Assciation of Farmworker Opportunity Programs (AFOP) has partnered with the EPA to provide farmworker training on the Worker Protection Standard  (WPS), designed to reduce pesticide-related fatalities and injuries among individuals working in agricultural occupations.
Due to the health risks of pesticide exposure, AFOP continuously provides WPS training through its National Farmworker Training Program  network of trainers.  The number of states and trainers varies, but on average AFOP is able to reach over 45,000 farmworkers a year.
WHAT ARE PESTICIDES?
A pesticide is any substance or mixture of substances intended for: 
preventing, destroying, repelling and mitigating any pest.
Use as a plant regulator, defoliant, or desiccant.
Use as a nitrogen stabilize
Learn more here!
APPLICATION METHODS
Aerial Spraying
Backpack Spraying
Tractor Spraying
Irrigation
Fumigation
Pellets
Learn more here!
TYPE OF PESTICIDES
Insecticides
Herbicides
Fungicides
Rodenticides
Germicides
Learn more here!
ROUTES PESTICIDES CAN ENTER YOUR BODY
How can pesticides enter our body?
Ingestion:  through the mouth
Inhalation: through the nose and/or mouth
Ocular: through the eyes
Derma: through the skin
Learn more here!
PESTICIDES EXPOSURE HEALTH SYMPTOMS
Anyone who may become exposed to pesticides should be aware of the signs and symptoms of pesticide poisoning. Prompt action during pesticide overexposure can prevent serious consequences.
Many pesticide exposure symptoms will show up immediately following  an exposure incident; other symptoms can be delayed and result in
long-term (chronic) health effects or chemical sensitivity.
More info here!
IMMEDIATE OR ACUTE HEALTH EFFECTS

DELAYED, LONG-TERM
OR CHRONIC HEALTH EFFECTS

SENSITIZATION

Acute illness or injury occurs shortly after or within 24 hours following an exposure. These illnesses or injuries can be serious and may result in lost work time and/or medical treatment. In the most serious cases, acute health effects could result in death.

Long-term or chronic effects are illnesses or injuries that develop or persist over long periods of time. They may result from a single exposure incident involving an extremely toxic pesticide or a large amount of pesticide. It may also result from many repeated exposures at a level that is too low to produce noticeable immediate illnesses or injuries.

Sensitization is the gradual development of an allergic reaction to a type of pesticide or chemicals in general. Some people get headaches, rashes, or experience dizziness each time they work with a pesticide or enter an area where pesticides were recently used.

nausea
headache or dizziness
red or watery eyes
rash, irritated, or burning skin

throat irritation or difficulty breathing

cancer
fertility problems
respiratory illness
nervous system disorders
birth defects
damage to the organs or immune system
skin disorders

Workers and handlers may better understand sensitization if it is compared to an allergic reaction to poison oak or poison ivy. Not everyone will have an adverse skin reaction the first few times they come in contact with the plants. However, after repeated exposures some people will become sensitized and develop a rash that becomes worse with each additional exposure.

Some people will experience sensitization after working with a product for several years. Not everyone will develop a sensitivity to pesticides, but those who do should avoid exposure to the pesticide creating the adverse reaction.
PESTICIDES & FARMWORKERS
The EPA estimates that 300,000 farmworkers are poisoned by pesticides each year.
The most common route of pesticide exposure is through the skin.
According to the Environmental Working Group celery, peaches, strawberries, apples and blueberries contain the highest amounts of pesticides of all fruits and vegetables.
Pesticide exposure is linked to devastating diseases such as Alzheimer's, Parkinson's, and many kinds of cancer including brain, stomach, kidney, and leukemia.
Pesticides can affect fertility for both men and women.
You can find pesticides in your own home in products such as bleach and other household cleaners and OFF, Raid, and other insect killers.
Farmworkers can better protect themselves against the hazards of pesticide exposure by wearing gloves, pants, and long-sleeved shirts.
WORKER PROTECTION STANDARD
---
EPA's Agricultural Worker Protection Standard (WPS) is aimed at reducing the risk of pesticide poisoning and injury among agricultural workers and pesticide handlers. The WPS offers occupational protections to over 2 million agricultural workers (people involved in the production of agricultural plants) and pesticide handlers (people who mix, load, or apply crop pesticides) who work at over 600,000 agricultural establishments (farms, forests, nurseries and greenhouses).
On November 2, 2015, EPA revised the WPS to implement more protections for agricultural workers, handlers and their families. The WPS revisions are intended to decrease pesticide exposure incidents among farmworkers and their family members. Fewer incidents means a healthier workforce and avoiding lost wages, medical bills and absences from work and school.